Hi there! Nashville Thyroid Expert®️ here. As someone who personally was diagnosed with Hashimoto's Thyroiditis and an autoimmune skin condition, I know exactly how you feel and where you're coming from. I am just a regular girl who moved to the US from Ukraine, finished an accredited dietetics program at Vanderbilt University, became a Licensed Registered Dietitian, Certified Health and Wellness Coach through ACSM school of coaching, Commercial Pilot, and author (my new book is coming out in 2023!). Needless to say, I live a busy, full, vibrant life, and I want the same for you! Follow All Purpose Nutrition to learn how to live well with autoimmune diseases.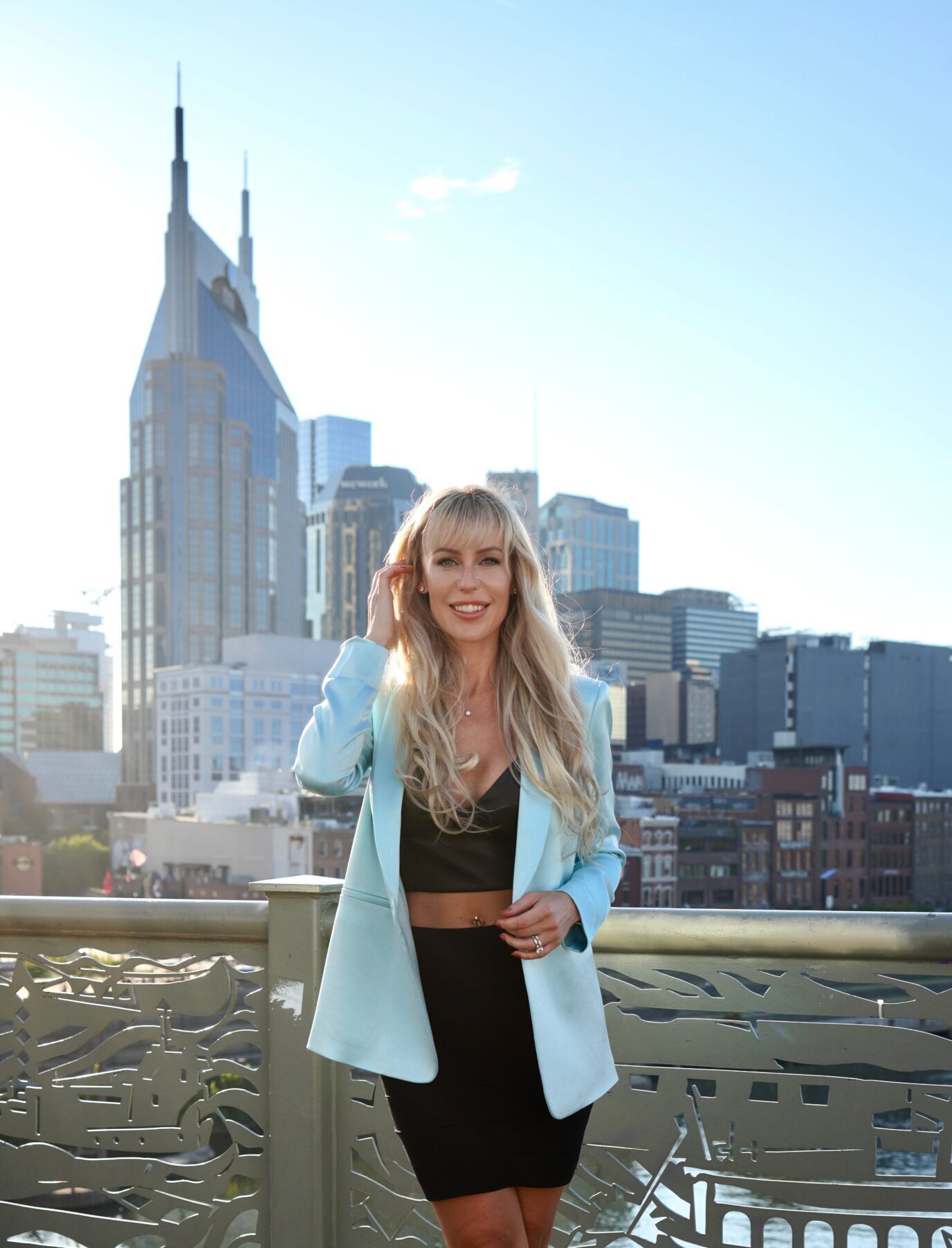 WHY YOU SHOULD WORK WITH A REGISTERED DIETITIAN
As a Registered Dietitian at All Purpose Nutrition, I help my clients get proper testing (blood test and stool test) and assist in reading those results using clinical correlation. I treat the client and not just the test results. I give my clients the proper tools based on the latest research in the field of medical nutrition therapy. I recommend thyroid-healing diet guidance and design 100% personalized meal plans. I give you practical application so you can get Hashimoto's into remission. We discuss specific supplements recommendations and lifestyle approaches to address the root cause of the thyroid disease to start the healing process.
Goals for medical treatment for Hashimoto's:
As you know, the medical treatment of Hashimoto's is important, but its goal is simply to normalize serum TSH and improve the concentration of thyroid hormones.
My goals of nutrition treatment for Hashimoto's:
address nutrient deficiencies, food sensitivities, and intolerances
completed stool test to assess for gut dysbiosis, intestinal permeability, viruses, and parasites
normalize hormones (insulin, female sex hormones, etc.)
address blood sugar imbalance and blood lipids
reduce toxic load and promote the body's natural detoxification processes
decrease systemic inflammation
advise on an anti-inflammatory, balanced diet
address hair loss and hypothyroidism-related weight gain
add the right supplements AND remove unnecessary
WHO IS A "RDN"
Registered dietitian nutritionist— RDNs — are food and nutrition experts who have completed a minimum of a bachelor's degree and coursework  (5 years) approved by the Academy of Nutrition and Dietetics. RDNs are uniquely qualified to practice Medical Nutrition Therapy. MNT is an evidence-based nutrition therapy led by a RD to help treat medical conditions. Important: Only a Registered Dietitian can provide medical nutrition therapy services, but your doctor can refer you for the service. RDNs use their nutrition expertise to help individuals make unique, positive lifestyle changes. The RD credential is a legally protected title that can only be used by practitioners who are authorized by the Commission on Dietetic Registration of the Academy of Nutrition and Dietetics. Finally, Dietitians are the only clinicians that can utilize medical nutrition therapy to treat, prevents, and manage diseases, including Hashimoto's.
Why should you choose All Purpose Nutrition?
Do you have hypothyroid and/or Hashimoto's? Are you looking for support, education, and empowerment?
You are in the right place! I help women live well with autoimmune diseases. 
I created this safe space for you. Here I feature blogs with timely information on hypothyroidism, lab test resources, tools to analyze your thyroid function, and answers to common questions about thyroid disease.
The core mission of this website is self-empowerment so you can demand better care and not give up on the challenges that thyroid disease may throw your way. I hope you find this informational site to be a great resource for your journey back to optimal health.
ALL Purpose Nutrition Will Help You Support Your Thyroid Health Through
Finding Your Root Cause
Hypothyroidism can be caused by a variety of factors like genetics, viral or bacterial infection, intestinal permeability, HPA axis dysfunction, estrogen excess, insulin and leptin resistance, toxins, and thyroid resistance.
Reversing Nutrient Deficiencies
Thyroid hormone synthesis is fueled by a number of essential substances. Nutritional deficits can exacerbate symptoms and prevent thyroid medication from performing its intended function.
Identifying Dietary Triggers
Increased gastrointestinal permeability, chronic inflammation, and a potential rise in thyroid antibodies, which would indicate the existence of Hashimoto's disease, can all be caused by dietary factors.
What Role Does Nutrition Play in Thyroid Health?
Some nutrients, such as iodine and tyrosine, serve as building blocks for thyroid hormone production.
Minerals (selenium, iron, and zinc) aid in the conversion of T4 (inactive thyroid hormone) to T3 (active thyroid hormone) (active thyroid hormone).
Selenium can also aid in the reduction of thyroid peroxidase (TPO) antibodies, which, when present in high levels, can cause harm to the thyroid gland.
Zinc is required for your body to be able to monitor thyroid hormone levels and inform it when levels are low so that it can enhance production.
Nutritionally rich, plant-based meals contain nutrients that aid the body's ability to detoxify toxic chemicals from its system (e.g. endocrine disruptors like BPA, heavy metals, and pesticides).
Omega-3 is required for your cells to effectively interact with one another because this nutrient maintains the integrity of your cellular membranes prevents them from getting damaged and allows them to communicate effectively with one another.
Elevated thyroid antibodies are the first indication of Hashimoto's disease and are inductors of oxidative stress and inflammation! People with lower or undetected TPO antibody count present with milder form of disease and lesser symptoms. Learn how to lower thyroid antibodies naturally.